I would like to share with anyone who reads this that besides loving God, there is only one key to happiness. Want to know what it is? I'll give you a hint: it's the title of this discussion.

Forgiveness. Yes, forgiveness. This is very hard to do for some, and very easy for others. Sometimes I don't WANT to forgive, because I feel I am justified in my anger. And some part of me wants to hurt the person who hurt me by letting them know I am angry. Isn't that crazy? But yet it happens all the time. Not only with friends, parents, but with our spouses (and those of you who are not married – your boyfriends)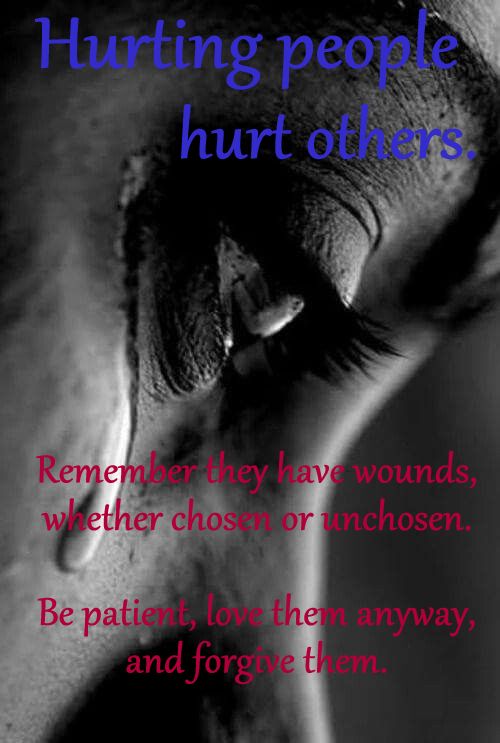 DON'T LET LIFE EVENTS CRIPPLE YOU
Events happen in our life that can absolutely cripple us. What we don't realize is that when we store that hurt deep down and never forgive, it comes out later when we are adults. Something will happen that will trigger those feelings, and what comes out isn't hurt, but ANGER.
ANGER IS A DANGEROUS POISON
And what is anger? It is poison. And what happens when you are filled with poison? It will eventually kill you. In small doses, it doesn't seem that bad, but when it amasses over time, it will kill you. It will cripple you in ways you had never imagined. It will take over your thoughts. It will take over your actions. It will impede your judgement. And you will die – miserable and unhappy.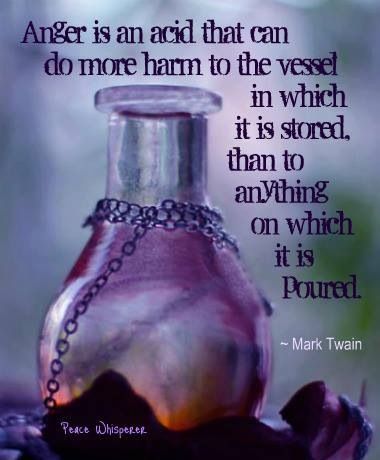 GET RID OF YOUR POISON TODAY
I remember listening to a sermon once, and the Pastor said, "Being angry is like drinking a bottle of poison. You drink it, hoping that it will affect the person you are angry at. But all it does is affect you". We all need to be careful and make sure that we are not carrying around sacs of poison, hoping to infect someone else. if you come across a bottle – empty immediately!
TO GET RID OF ANGER, YOU MUST FORGIVE
How do you do that?

First things first – you need to forgive yourself. You may have done things in your life that you feel are unforgiveable. Guess what – there is no such thing. If God forgives you – then YOU should certainly forgive yourself. Don't beat your head against the wall, reminding yourself of your past mistakes. Ask God for forgiveness, and then FORGIVE YOURSELF.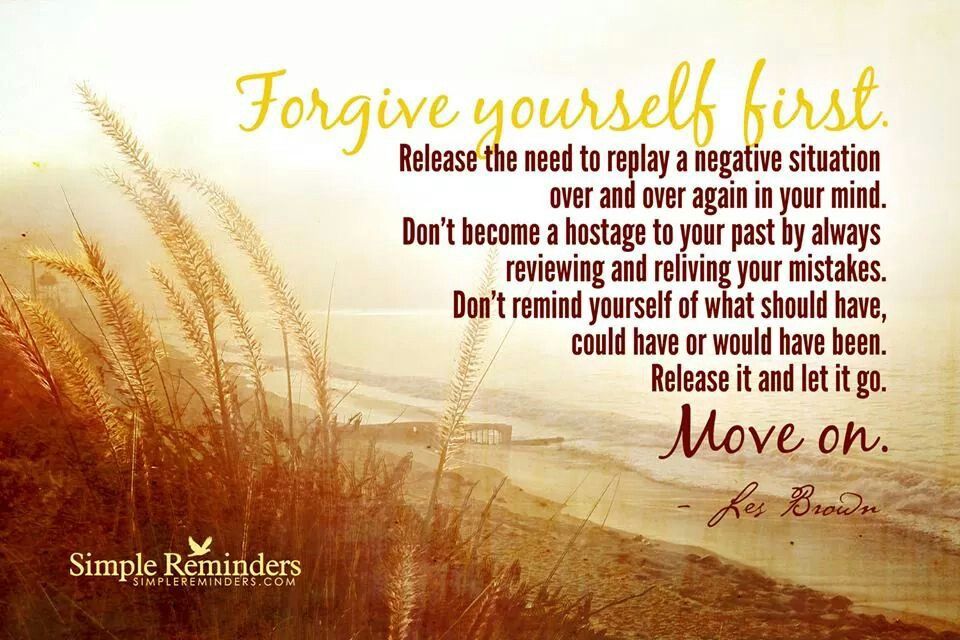 FORGIVE GOD, AND STOP BLAMING HIM
What do we do next? We need to forgive God. Doesn't that sound crazy? But hey – let's face it. When bad things happen in our lives – who is the person we blame the most? It is usually God. This might sound silly to you, but to illustrate a point, I'll tell you this story. Years ago when I first moved to my townhouse, my favorite cat went missing. I searched for him for weeks, and I was FURIOUS at God, and told him how angry I was at him. Guess what. A YEAR after my cat disappeared, I found him when I went for a walk one day. And it has been 8 years now since I got him back. Can you believe it? Man, did I ever have to tell God I was sorry. It wasn't HIS fault my cat ran away. But he loved me enough to keep my cat safe (he was living wild in a field) and brought him back to me. He is a living daily reminder to me that God loves me, and answers my prayers.
YOU WILL NEVER BE HAPPY IF YOU'RE ANGRY AT GOD
We cannot be happy while we are resentful at God. I was also FURIOUS at God and my dad (who was already in heaven) when I was going through my separation and divorce. I was frustrated that my dad was dead, and wasn't here for me to talk to – and I was mad at God, because he couldn't sit on my couch and talk to me either. Yep – I was pretty mad. We are allowed to experience these feelings, there is nothing wrong with being angry. It's what we DO with that anger that can cause us to sin. After having a good cry, I finally asked God to forgive me for being mad at him. And he did…..!!!
FORGIVE EVERYONE WHO HURT YOU
The last thing we need to do to forgive – is to forgive anyone who has done anything to hurt us. It doesn't matter if our resentment is justified. It doesn't matter if we have every right in the world to HATE someone. We might have "won" the right to have a grudge against a person, but if we continue to hold on to that anger and resentment, the poison sac starts to fill. And that is a death sentence.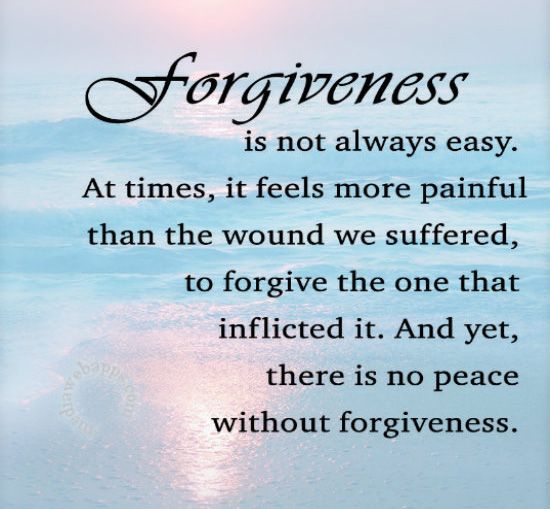 START PRAYING FOR YOUR ENEMIES
To truly forgive someone – get into a habit of praying for them daily. You cannot hold a grudge and hate someone if you are praying for them. You will be surprised at how happy you will feel, and the release you will experience when you let go of holding on to bitterness, resentment, jealousy and anger.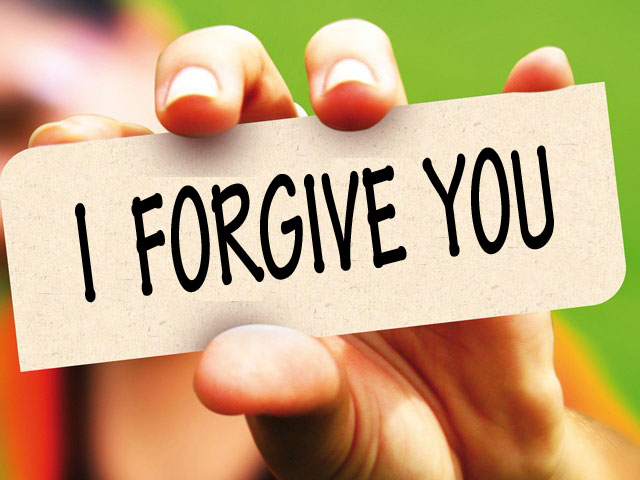 Decide to forgive and forget. Forgiving means never bringing it up again. Letting go of the past. Doesn't that sound great? It is…..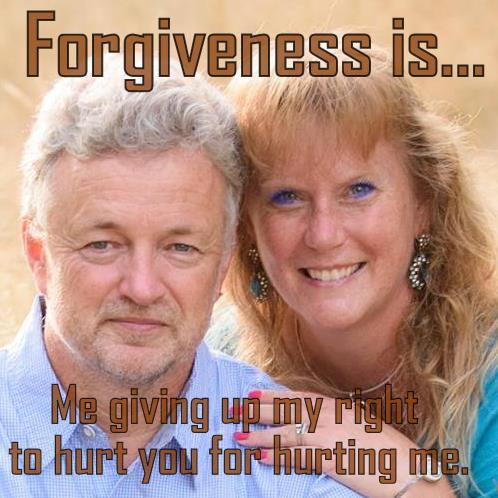 Forgiveness. God's great gift to us ALL……